Nicole Rumeau
Project Manager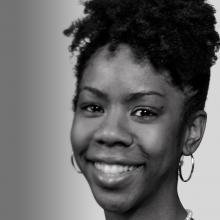 Nicole Rumeau is the Project Manager of PEARLL and the Assistant Director of Programs at the National Foreign Language Center (NFLC) at the University of Maryland.
As part of her duties at the NFLC, Ms. Rumeau initiates and manages new programs that are not specifically focused on product development. This includes proposal development, program, and process design, stakeholder management, kickoff, monitoring and controlling, change management, budget management, and closing. Ms. Rumeau serves as the assistant director and senior project manager of the STARTALK program that offers summer critical language education opportunities to students K-16 and professional development opportunities for teachers of critical languages. During the summer, Ms. Rumeau serves as the director of the TerpsTalk summer language camp in partnership with Montgomery County Public Schools. The NFLC is pioneering a Language Resource Center, Professionals in Education Advancing Research and Language Learning (PEARLL), for which Ms. Rumeau manages a portfolio of 12 projects geared toward professional development for educators of world languages. Lastly, Ms. Rumeau works to raise funds to support the NFLC's mission of helping people understand each other and the world around them.
Ms. Rumeau earned a Master's of Arts in International Relations focused on Intercultural Communications and Negotiations and sub-Saharan Africa regional studies from the Maxwell School of Citizenship and Public Affairs of Syracuse University and a Bachelor of Arts in French Language and Literature from the University of Maryland College Park.
Prior to joining the NFLC, Ms. Rumeau worked as a program associate and translator/interpreter for the Africa Program of the Woodrow Wilson International Center for Scholars where she traveled and worked in war-torn Burundi on negotiations skills training for opposing factors of society.