Greta Lundgaard
Professional Learning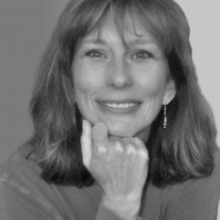 Greta Lundgaard is a Senior Associate at the National Foreign Language Center at the University of Maryland and is a content and professional development specialist with the STARTALK Program.  Greta holds a BS in Education and an MA in German and Second Language Acquisition. She taught English, Biology, and all levels of German before becoming the District Coordinator of Foreign Languages for the Lewisville, TX Independent School District and the Plano, TX Independent School District.  Greta was named the NADSFL Supervisor of the Year in 2014, received the ACTFL Florence Steiner Award for Leadership in K-12 Education in 2016 and in 2017 was awarded the Ludwig Award for Leadership in World Language Education by the New York State Association of Foreign Language Teachers. She has served both on the Board of Directors and as President of the Texas Association for Language Supervision, the National Association of District Supervisors of Foreign Languages, and the Southwest Conference of Language Teaching.  Greta is a session and workshop presenter at state, regional and national foreign language conferences and frequently partners with schools and school districts to provide coaching and professional learning experiences for world language teachers.
blog posts
Learn about plans for the 2022 series of summer institutes which includes hands-on professional learning led by practicing classroom educators and guided by experts in the world language education field.

In this episode, four language educators discuss how to create positive relationship with students in online and hybrid environments.