Creating Focus: Purposeful Lesson Design
You can't do it all and there is never enough time! Lessons learned over the past year have surely changed our perspective on what is essential when the goal is growth in proficiency. What is essential when the goal for language learners is growth in proficiency? Adopt a "less is more" mindset by focusing on unit and lesson goals that are content-rich, culturally relevant, and cognitively engaging. In this online workshop participants will: (1) learn to align lesson goals with unit goals and performance assessments, (2) select authentic text that is content-rich, culturally relevant, and cognitively engaging, and (3) design lessons that address the three modes of communication using brain-based strategies that increase cognitive engagement and result in greater retention of new learning.
4:00 - 6:00 PM (ET)
3:00 - 5:00 PM (CT)
2:00 - 4:00 PM (MT)
1:00 - 3:00 PM (PT)
$100
Registration is extremely limited in order to personalize the learning.
12 hours
Participants will receive a professional development certificate for 12 hours.
The institute is an online professional learning experiences. You agree to participate each week in all learning activities.
The institute will use Zoom for all synchronous learning activities. You will need to make sure to have a computer with a functioning web camera, microphone and headsets.
The institute will use Catalyst to share all institute information including daily zoom links. You will receive an invitation to join a private group on Catalyst prior to the start of the institute. 
institute facilitator
laura terrill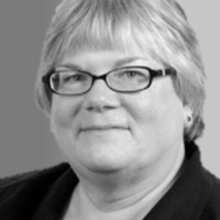 Laura Terrill is a national consultant who currently serves as the Senior Associate for Professional Development for the National Foreign Language Center (NFLC) at the University of Maryland.
Laura holds a BA in French from the University of Missouri — St. Louis and a MA in Secondary Administration from Northeast Missouri State University. She taught French at all levels for 21 years before becoming the Coordinator of Foreign Language and English as a Second Language and then, Director of Curriculum.  She has taught methods courses in St. Louis and in Indianapolis and continues to present at the local, state, regional and national levels. She has served on the Board of Directors for Central States and ACTFL. She is the recipient of the Founders Award for Central States, has been named as the NADSFL District Supervisor of the Year and has received the ACTFL Florence Steiner Award for Leadership. She recently co-authored the Second Edition of ACTFL Keys to Planning for Learning: Effective Curriculum, Unit and Lesson Design.