Rejuvenation, Reflection, and Anticipation
Laura Terrill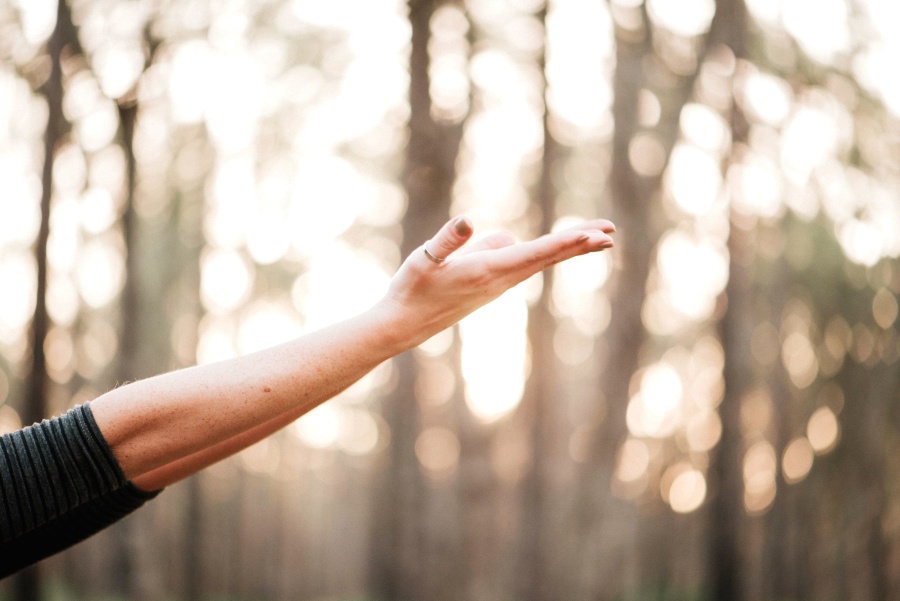 In 1990 Ellen Moir described six emotional phases that new teachers go through: anticipation, survival, disillusionment, rejuvenation, reflection and anticipation. It seems likely that these are the emotional phases that all teachers go through each year to varying degrees. It's impossible to characterize the past school year as a typical one and therefore unlikely that all educators experienced each phase in the same way or to the same degree. There may not have been time for rejuvenation, reflection or anticipation. At the very least, summer break should be synonymous with rejuvenation with all teachers taking well-deserved time for those things that allow them to both relax and re-energize. Erica Layne reminds us that "rest is not idle, is not wasteful. Sometimes rest is the most productive thing you can do for body and soul." Ideally, rest would be the prevailing mindset of the summer, but all teachers know that thoughts of school will creep in, and reflection will also be part of the summer. John Dewey said, "We do not learn from experience; we learn from reflecting on experience." But what experiences do we reflect on? How do we focus our reflection giving us the time needed to think critically about why change is needed, what that change might look like and how such changes can be implemented in our instructional setting?
Scenario
Let's imagine a scenario where a teacher has several thoughts about personal next steps and is feeling overwhelmed. She remembers hearing about the Teacher Effectiveness for Language Learning (TELL) Framework and decides to start there. Each Domain — Collaboration, Environment, Learning Experience, Learning Tools, Performance and Feedback, Planning, and Professionalism — identifies the criteria and subcriteria associated with the domain. Each domain also has a corresponding self-assessment tool that allows educators to identify possible areas for professional growth. She considers each of the domains and narrows her focus to Learning Experience and Performance and Feedback. She looks at the guiding question for both. The essential question for Learning Experiences "How do teachers facilitate meaningful learning experiences that advance language learning?" seems to best capture her area of interest given that she has been thinking a great deal about what worked and didn't work and wondering how she can place more emphasis on learning at the lesson level. She uses the self-assessment for Learning Experiences deciding how frequently she implements each of the subcriterion in her practice. The process allows her to evaluate her performance against specific criteria and causes her to focus in on both areas of strength and possible goal areas. After reviewing the results of the self-assessment and talking with a mentor, instructional coach or her evaluator, she decides to select LE3.f in order to focus on strategies that check for understanding when working with written and spoken text. She has that good feeling that comes with setting a goal, but now wonders how she moves forward. Her mentor suggests that she join Catalyst. She's heard of Catalyst and knows that it is online portfolio platform that allows educators to set goals and note progress toward goals by collecting evidence, documenting discussions, and recording reflections. She learns that it is free and decides to join. It also allows educators to connect with others who are working toward the same goal. She creates her profile, marks her strengths and indicates that Learning Experience 3.f is a personal goal. She's surprised to see that the subcriteria she selected has 5 possible resources that she can access to get started on her goal. She knows that she works better if she has a learning partner and finds others within the Catalyst community who are working on the same goal. Now she feels supported and excited to begin the work. She loves that she can engage in discussions, arrange a quick video conference, review and post evidence all within the Catalyst platform. She uses some of her precious summertime to review the resources and looks forward to implementing new strategies when the school year begins. She lets her learning partner know that she will post evidence from her first efforts by the end of September and they both mark a date on their calendars to talk about their efforts. She knows how confident she will feel when she is next sharing her professional growth plan and evidence of progress in an evaluation conference.  She feels better able to enjoy the time she has for rest and rejuvenation knowing she has a focused plan for professional growth in place.
Less is More
We often think of "less is more" in terms of curriculum and our expectations for student learning, but we need to embrace "less is more" when determining our professional goals. The challenge we face is narrowing our focus so that we can either do more of what we know we do well or address what we perceive to be a challenge.  Working with others who have similar goals can lessen the stress we may feel when working in a zone of creative tension since our minds do not like the cognitive dissonance that acknowledgement of the gap between reality and vision creates. Reflection allows us to anticipate the next school year knowing we've taken time for ourselves, have considered our practice and are ready to implement new ideas. TELL helps us focus our efforts. Catalyst connects us to a community of learners and provides access to tools and resources that support our learning.  Happy summer!
PEALL Resources