Professionals in Education Advancing Research and Language Learning
A Title VI Language Resource Center
2019 PEARLL Summer Institutes
PEARLL is excited to kick off its annual summer institute with three sessions at that National Foreign Language Center in College Park, Maryland. PEARLL summer institute sessions will provide in-depth professional learning experiences over multiple days, targeting different audiences and topics. Here is a preview of each session. 
Participants in PEARLL Summer Institutes will be the first teacher to have access to catalyst which allows world language educators to set professional goals, identify their strengths, and upload evidence and reflections that document their ongoing growth. catalyst is based on the Teacher Effectiveness in Language Learning (TELL) framework and developed collaboratively by the Center for Applied Second Language Studies (CASLS) and Professionals in Education Advancing Research and Language Learning (PEARLL).
A thematic curriculum allows teachers to create meaningful, real-world contexts for standards-based teaching and learning. By building on learners' interests and life experiences, their attitudes, skills and knowledge are developed in meaningful ways. What real-world contexts will guide what students will have to know and be able to do by the end of a unit?
Session 2: Teacher Effectiveness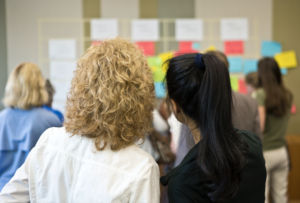 Districts and departments who are focused on developing and implementing a performance-based world language curriculum with district-wide assessments will consider how the Teacher Effectiveness for Language Learning (TELL) Framework provides guidance for more effective instruction resulting in accelerated learning for students. This in-depth professional learning opportunity for district and teacher leaders will engage with and create tools that will support the implementation of effective instruction and assessment.
Session 3: Lesson Planning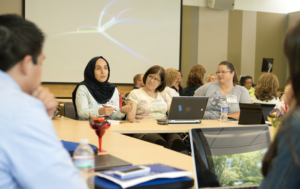 When schools develop new curricula, there are often gaps that exist between what is written and what teachers need to implement the new curricula. Participants will learn how to deconstruct unit can-do statements into chunks for daily lessons. They will review several examples and will develop a sequence of activities that move students from input to output incorporating frequent checks for learning designed to provide feedback for the learner and teacher.
PEARLL
Professionals in Education Advancing Research and Language Learning

National Foreign Language Center
University of Maryland
5600 Rivertech Court, Suite K
Riverdale, MD 20785